Lillian Shaked to Speak on Completing Patent Transactions in a post-Alice, post-PTAB Environment
October 22, 2015, Facilitating patent licenses and sales in the challenging environment created by the passage of the American Invents Act (AIA) and the Alice v. CLS Bank decision will be the focus of a free webinar on Thursday, November 12 at 10:30 AM Pacific Time (GMT-07:00) featuring Lillian Safran Shaked, Founding Partner of Shaked & Co. Law Offices.
Attendees to the 30-minute webinar hosted by Patexia, a patent research firm, will learn what the buzz words "patent monetization" actually mean and what entities in fact monetize patents (operating companies/NPEs).
For full announcement go here.
---
Shaked & Co. Secures Patent Licensing Agreements for Signal & Loopback with Porsche Cars North America
LOS ANGELES, CA — (Marketwired) — 08/04/15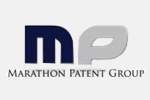 Marathon Patent Group, Inc. (NASDAQ: MARA) ("Marathon"), a patent licensing company, announced today that its wholly-owned subsidiaries, Signal IP, Inc. ("Signal") and Loopback Technologies, Inc. ("Loopback"), have entered into a settlement and license agreement with Porsche Cars North America, Inc. ("Porsche"). The consideration to be paid by Porsche to Signal and Loopback and all other terms of the license agreement are confidential.
---
Shaked & Co. Law Firm represented Signal IP and Loopback Technologies in their patent licensing agreement with Porsche Cars North America.
For the full announcement, go here.
---
Shaked & Co. helps Smartphone App Developer Drippler to Secure Series A Round of Funding
Tel Aviv, 06/30/15


Drippler, the iOS and Android app that delivers news about your smartphone and recommends new apps, has raised a $4.5 million Series A round with the help of Shaked & Co., an international technology law firm focusing on transactions and emerging companies.
Backing comes from Titanium Investments, who led the round, along with participation from TMT Investments, iAngels, Reuven Agassi, Yanki Margalit, David Assia, Christian Gaiser and other private investors. Describing the Drippler app as a 'techy concierge,'" TechCrunch reported that "it offers personalized recommendations on apps, features, and accessories to help you get more out of your current smartphone."
This includes a news aggregator element, pulling in news about your specific smartphone model or its wider operating system, in addition to sending you notifications on a daily basis with tips, advice (such as how to improve your phone's battery life), and relevant apps based on your personal preferences. Drippler has delivered more than 7 million installs.
"Drippler helps mobile users make the most of their devices and apps, while helping tech brands and developers reach their target audiences," says Drippler CEO Matan Talmi. "The average user wants to use his device to its full potential but has a hard time keeping track of all the new tech developments. We provide users with relevant updates, on topics and devices that are relevant to them."
Shaked & Co. lawyers, led by Lillian Shaked, helped to secure and structure the funding from private equity and venture capital funds, as well as private investors experienced in young technology companies.
The startup plans to use today's Series A funding to invest further in developing its technology and data offerings, as well as expanding the team in its Tel Aviv headquarters and newly opened San Francisco office.
---
Shaked & Co. Helps Organize Tech Startups and Investors Day
Lillian Shaked speaks to entrepreneurs and investors as the first Angel Demoday, held at the Hungarian Embassy in the Design Terminal in Tel Aviv on June 8.  Ms. Shaked's firm, Shaked & Co.Law Offices, along with The Hungarian Embassy and The Israeli-Hungarian Chamber of Commerce helped organize the event.
Over 30 entrepreneurial businesses and investment funds attended the long day session intended to foster partnership and further technological innovation between the two Nations, who have already established a productive collaboration in business technology and culture.
---

Shaked & Co. served as legal counsel to TriPlay.
Tel Aviv, 05/15


Triplay is a cross-platform messaging and content cloud services company based in New York, in its acquisition of technology and patents from Intellectual Ventures. TriPlay recently secured funding from Fortress Investment Group. The original TriPlay announcement can be found here.
---
Asaf Naymark Joins Shaked & Co.
Tel Aviv, 5/18/2015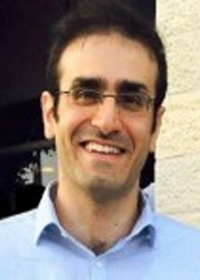 Asaf Naymark has joined Shaked & Co., an international high technology law firm specializing in emerging companies, as an associate. Asaf will provide legal guidance and representation to Israeli and international hi-tech companies and investors on commercial and corporate matters, including financing and acquisitions, technology licensing, patent monetization and other commercial agreements.
Prior to joining Shaked & Co., Asaf worked in the international department of Yigal Arnon & Co. in Tel Aviv. Asaf was raised in Miami, FL and earned a JD at Cardozo Law School in New York. He received a BA with honors from the University of Florida, Gainesville. He is fluent in English and Hebrew.
---
Shaked & Co. Client Vantage Point Technology, Inc. Enters Into a License Agreement Covering 14 Defendants
LOS ANGELES, CA, 02/26/2015


(Marketwired) Marathon Patent Group, Inc. (NASDAQ: MARA) ("Marathon"), a patent licensing company, announced today that its wholly-owned subsidiary, Vantage Point Technology, Inc. ("Vantage Point"), has entered into a license agreement covering 14 defendants…The Shaked & Co Law Firm represented Vantage Point in the transaction. Read More
---