Shaked & Co. Client CyberFone Systems Enters into Settlement and License Agreement with Leading Consumer Device and Electronics Company
ALEXANDRIA, VA, 11/13/2013 (Marketwired via COMTEX)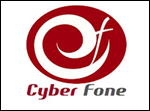 Marathon Patent Group, Inc. ("Marathon"), an intellectual property services and patent licensing company, announced today that its wholly-owned subsidiary, CyberFone Systems, LLC ("CyberFone"), has entered into a license and settlement agreement with a leading consumer device and electronics company…The Shaked & Co Law Firm represented CyberFone Systems in the transaction. Read More
---
Marathon Patent Group Announces First Settlement and License Agreement for Its Relay IP Patent
This Is the Third Settlement and License Agreement Marathon Has Announced Within the Past Three Weeks
ALEXANDRIA, VA, Jul 25, 2013 (Marketwired via COMTEX)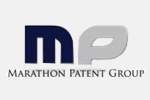 Marathon Patent Group, Inc. MARAD ("Marathon"), a patent licensing company, announced today that its wholly owned subsidiary, Relay IP, Inc., has entered into a settlement and license agreement with a leading technology company. This is the first settlement and license agreement for Marathon's Relay IP subsidiary and the third settlement and license agreement Marathon has announced within the past three weeks. This first agreement for the Relay IP patent occurred within three months of the commencement of Relay IP's licensing campaign. Marathon currently has three active licensing campaigns - Relay IP, CyberFone Systems and Sampo IP -- and with today's announcement, all three have generated revenue.
The Relay IP patent (U.S. Patent number 5,331,637) was acquired in April 2013 from MOSAID Technologies, one of the world's leading intellectual property management companies. The asset is a seminal patent cited by over 254 other patents that enables multicasting on Internet protocol networks. Marathon's acquisition of the '637 patent was a result of its strategic relationship with IPNav (http://www.ipnav.com), a global leader in full service patent monetization. As part of that relationship, IPNav sourced the opportunity on Marathon's behalf. Additionally, IPNav is actively monetizing the '637 patent on behalf of Relay IP.
Commenting on the announcement, Doug Croxall, Marathon's Founder and CEO, stated, "The value of having IPNav as our strategic partner cannot be emphasized enough. Erich Spangenberg and his team of patent monetization experts brought this opportunity to Marathon only a few short months ago. Three months later, Relay IP with IPNav's assistance has started generating revenue. This is a great example of how Marathon and IPNav are currently working together to drive shareholder value for Marathon's investors."
The Shaked & Co Law Firm represented Relay IP in the transaction.
About Marathon Patent Group: Based in Alexandria, VA, Marathon Patent Group is a patent licensing company serving a wide range of patent owners from Fortune 500 companies to independent inventors. Marathon provides its clients advice and services that enable them to realize financial and strategic returns on their intellectual property rights. Marathon's operating subsidiaries acquire patent assets, partner with patent holders, and monetize patent portfolios through actively managed patent licensing campaigns. Marathon has maintained a close working relationship for the past 10 years with IPNav (http://www.ipnav.com), a global leader in full service patent monetization. To learn more about Marathon Patent Group, visit http://www.marathonpg.com/.
About IPNav: IPNav is the world's leading full-service patent monetization firm, helping forward-thinking corporations, universities, organizations, and individuals profit from innovation. IPNav's integrated, end-to-end solution turns idle IP assets into revenue streams. Using its proprietary Patent Monetization Platform, IPNav unlocks the value trapped in its clients' IP portfolios -- with timetables and objectives set by the client. IPNav has generated over half a billion dollars in direct licensing revenue and cash settlements for its clients. Based in Dallas, IPNav has offices in Dublin, Paris, Shanghai, and Tel Aviv. For more information, visit www.ipnav.com
---