Shaked & Co. Law Offices is a global technology law firm, serving clients worldwide with a broad range of integrated services. Our practice areas include corporate, commercial, intellectual property, employment law and transactions.
Personalized Services; International Expertise
Shaked & Co. Law Offices provides personalized services in the areas of corporate, commercial, intellectual property, licensing and eCommerce law.
We concentrate in technology commercialization and patent monetization, and assist in licensing, financing, acquiring, investing and day-to-day business needs.  MORE >>
Shaked & Co. Law Offices provides big firm experience with personal attention. While many law firms feel compelled to constantly open offices around the world, Shaked & Co. is able to cover the globe effectively from one.
- CEO, US Technology & Licensing Company
Lillian Safran Shaked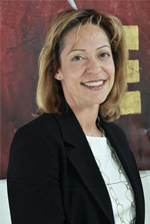 Lillian Shaked is Founding Partner of Shaked & Co., an international boutique law firm based in the global technology hub of Tel Aviv and advising tech clients worldwide. Lillian works with businesses in all stages of development in Israel, the US and Europe.
She also works with many of the most prominent venture capital funds and their portfolio companies, and advises them on issues involved in establishing and growing their businesses, including IP rights and monetization. Read More

Latest Blog Posts
As this blog has pointed out, of all the recent patent decisions from the US Supreme Court...

High-tech startups, highly leveraged businesses, companies anticipating growth, a turnaround, or that are otherwise in need...