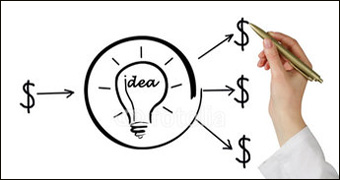 Increased competition has made protecting a company's patent, trade secret, trademark and other IP rights more important than ever. Monetizing these rights and protecting products from infringement also has become essential.
A company's intangible assets are often its greatest strength and IP rights must play a significant role in strategic planning. Shaked & Co.'s goal is to protect, strengthen and, where appropriate, enforce a company's intellectual property portfolio. This protects your investment in IP and maximizes your competitive advantage.
Shaked & Co. has represented clients in the acquisition, licensing and monetization of more patents for more money than any other law firm to date. We have achieved hundreds of patent settlements, including many in the seven-figure range.
Based on our success in the patent monetization field, we have high-level business and legal contacts in many different industries and with major patent aggregators, licensing companies and litigation funding sources.
Whether you are an inventor, a small business, or a large corporation, we can help you turn intangible assets into tangible profits. We assist by facilitating the acquisition of, monetizing and/or licensing your patents. You may be looking to innovate based on existing technologies, or to expand your product lines; perhaps you want to increase your profits while conserving capital, or increase your revenue stream while at the same time cutting overhead costs. Whatever the situation, Shaked & Co. has the knowledge and expertise, as well experience in the dynamics of deal-making to advise clients on the best course of action for their particular business model or need.
Licensor/ Licensee Representation
Patent Buyers / Sellers
Monetization Strategies/ Negotiation
Intellectual Property Finance and Lending
Litigation Settlement Representation
Defensive Patent Strategies
Technology licensing and know-how
Domestic and cross-border