"Video: Negotiating (and Closing) Patent Transactions in the Post-Alice/PTAB Review Era"
A webcast hosted by patent research firm Patexia featuring Lillian Safran Shaked of Shaked & Co. Law Office was held on Thursday November 12. Ms. Shaked discussed recent developments in patent monetization.
Topics that were covered included, What is patent monetization and reasons to buy/sell patents? Recent issues that have affected the patent market (the 'Alice' decision, PTAB/IPRs, Fee Shifting) and the effects. What has changed in the market? How to succeed in the current market?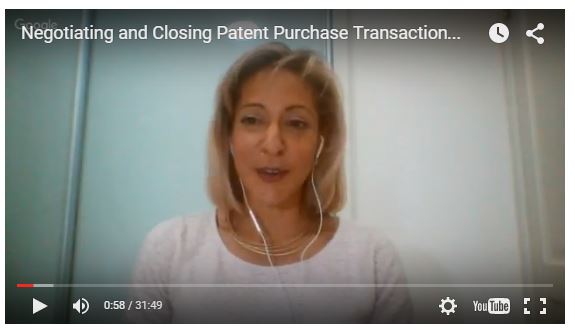 For a video of the session and a complete set of the slides go here.
---

"Covenant Not to Challenge in a Patent License Does not bar a PTAB Review "
IP WatchDog, October 19, 2015
A recent decision by the Patent Trial and Appeal Board (PTAB) has reduced a "covenant not to challenge" clause to mere words on paper, and fails to deter licenses from seeking a review of the licensed patent under the America Invents Act (AIA).
---

"Shaked & Co. helps smartphone app developer Drippler secure series A round of funding"
IP Frontline, July 5, 2015
Drippler, the iOS and Android app that delivers news about your smartphone and recommends new apps, has raised a $4.5 million Series A round with the help of Shaked & Co., an international technology law firm focusing on transactions and emerging companies.
---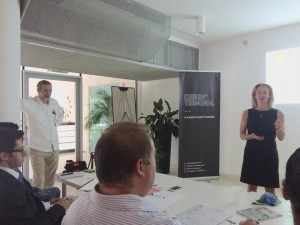 "Shaked & Co. Helps Organize Tech Startups and Investors Day"
June 8, 2015
Lillian Shaked, Managing Partner at Shaked & Co. Law Offices, spoke to entrepreneurs and investors at the first Angel Demo Day, held at the Hungarian Embassy in the Design Terminal in Tel Aviv on June 8.
Shaked & Co. organized the event jointly with the Hungarian Embassy and The Israeli-
Hungarian Chamber of Commerce. Over 30 entrepreneurial businesses and investment funds attended the long day session intended to foster partnership and further technological innovation between the two nations. Hungary and Israel have established a productive collaboration in business, technology and culture.